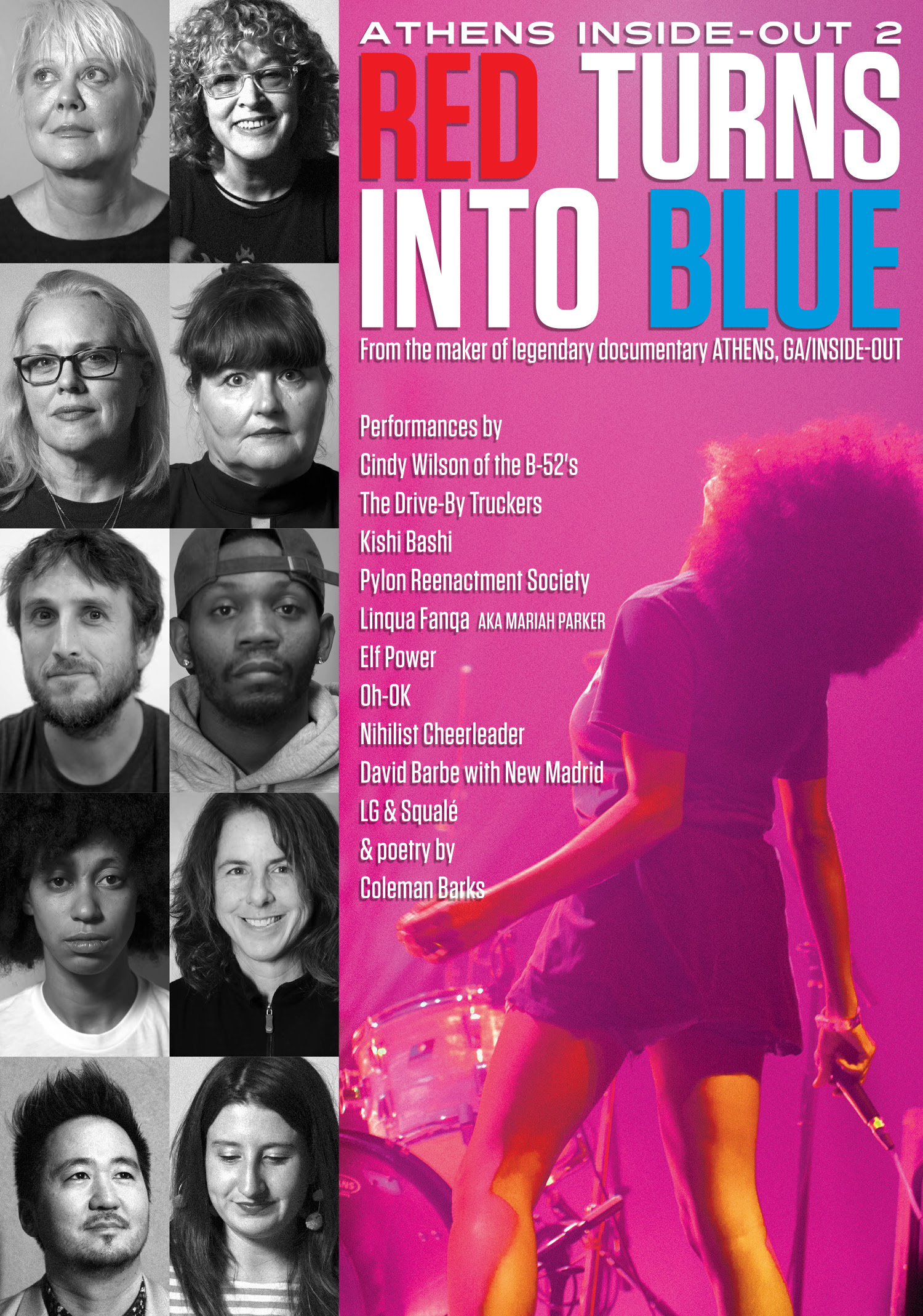 A sequel to the original, Inside Out 2 traces the rise of a political movement in Athens-Clarke County and features music from Cindy Wilson of the B-52,
Drive By Truckers, Kishi Bashi, Linqua Franqa, Oh OK, Elf Power and more
Coming November 5th from MVD Entertainment Group
While still driven by the powerful music of the Athens scene, the new film traces the rise of a political movement in Athens-Clarke County and how it (along with many other groups within Georgia, of course) has filtered out, impacting the region and most recently arrived at the very forefront of this national moment.
Led by the success of the B-52's and R.E.M., Athens, Georgia was the most happening music scene in the country by the mid 80's/ Following several different bands from different genres, this film paints Athens as a magical artistic environment where bands are not in competition, but co-exist in harmony.
Bill Cody, producer of the original film says, "Athens, GA Inside-Out came out it inspired many young people all over the country to make art, music and even comedy. Some moved to Athens while others started scenes in their own hometown. Independent scenes from the Riot Grrl movement in Olympia, WA to the Alternative Comedy scene in Los Angles and Boston cited Inside-Out as an influence."
He adds, "Five years ago, several members of the Athens community suggested that I return to make a new version. A sequel of sorts but focused on the current scene."
And return he did… Finding another set of great musicians as well as a new consciousness. With many musicians becoming activists in their community and even politicians and the city itself even more vibrant and inclusive.
Athens, GA Inside Out 2: Red Turns Into Blue will be available on DVD and digital formats on November 5th.
Follow us on twitter: @emmreport
instagram @emmreport
Check out: www.loyalfans.com/emmreport