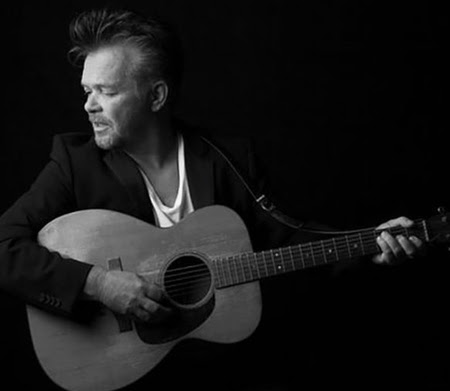 September 15, 2021—Legendary artist John Mellencamp is teaming up with Turner Classic Movies to take on the celebrated role of guest programmer, curating two special nights of films. He has selected Tortilla Flat, Cool Hand Luke and The Misfits to air on September 17 followed by The Fugitive Kind, On the Waterfront and East of Eden on September 24.
Mellencamp is also working with Turner Classic Movies on various projects including the sponsorship of his forthcoming tour, a landmark collaboration and first for the artist who has never had a tour sponsorship in all his years of performing live. More details will follow shortly. Further information via Mellencamp mailing list
here
.
He recently participated in the "From Hollywood to the Heartland" interstitial, focusing on how small towns are portrayed in movies as part of TCM's July on-air promotion. Watch
HERE
.
This summer, Mellencamp's documentary
The Good Samaritan Tour 2000
was released by Federal Films, along with a companion live album of the same name on Republic Records. Listen
HERE
. Narrated by Matthew McConaughey, with special contributions by Nora Guthrie, the documentary follows Mellencamp on his iconic 2000 tour in which he played free shows across the country.
Mellencamp, a hardcover biography written by seasoned music writer Paul Rees featuring exclusive interviews and never-before-told stories, is set for release on September 14 and also available as an audio version from Audible.
An accomplished artist and painter, Mellencamp's artwork has been exhibited across the U.S., with a new exhibition set to open January 2022 in DeLand, Florida. He is currently working on new music, with more details to come soon.
Mellencamp is a member of the Rock and Roll Hall of Fame and the Songwriters Hall of Fame. He's the recipient of numerous awards including The Woody Guthrie and John Steinbeck Award, a Grammy winner, ASCAP Foundation's Champion Award and Founders Award, the Americana Music Association's Lifetime Achievement Award, amongst a host of other honors.
Turner Classic Movies
 (TCM) 
is a two-time Peabody Award-winning network that presents classic films, uncut and commercial-free, from the largest film libraries in the world highlighting "where then meets now." TCM features the insights from Primetime host Ben Mankiewicz along with hosts Alicia Malone, Dave Karger, Jacqueline Stewart and Eddie Muller, plus interviews with a wide range of special guests and serves as the ultimate movie lover destination. With more than two decades as a leading authority in classic film, TCM offers critically acclaimed series like The Essentials, along with annual programming events like 31 Days of Oscar® and Summer Under the Stars. TCM also directly connects with movie fans through popular events such as the annual TCM Classic Film Festival in Hollywood, the TCM Big Screen Classics screening series, and the TCM Classic Cruise. In addition, TCM produces the wildly successful podcast "The Plot Thickens," which has had more than 2 million downloads to date. TCM hosts a wealth of material online at
tcm.com
and through the Watch TCM mobile app. Fans can also enjoy a classic movie experience on the Classics Curated by TCM hub on HBO Max.
Follow us on twitter: @emmreport
instagram @emmreport
Check out: www.loyalfans.com/emmreport