Ahmet ☥ Zappa is interviewed by Ivonna Cadaver from Macabre Theatre on the red carpet for the Emmreport  at the "Bowl for Ronnie" event.
Ahmet ☥ Zappa is an entrepreneur, NY Times Best Selling Author, film and television screenwriter, director, producer, musician, inventor and the radio talk show host of Rocktails on SiriusXM.
Zappa has always been a storyteller and a creator of original content. He started his writing career in animation but quickly moved into writing network television and original screenplays for feature films. He's written sitcoms, action oriented dramas, high concept supernatural franchises, science fiction based properties and scripted many family friendly projects.
Under his entertainment shingle, Monsterfoot Productions, he conceived the story, developed and produced the feature film "The Odd Life of Timothy Green," for Walt Disney Pictures. He also originated the ideas and wrote the screenplays for "Monster Witness Relocation Program" and "Tiki." For Sony Pictures, he's also producing the movies "Dodge & Twist" and "Savage Planet."
Zappa's authored over 20 critically acclaimed and best selling books. The novel "The Monstrous Memoirs of a Mighty McFearless," the picture book "Because I'm Your Dad," "The Hot Rats Book," and the franchise book series "Star Darlings" for Disney, that he proudly co-created with his amazing wife.
Zappa's been the lead singer of a few bands, made a handful of albums and has toured the globe, playing sold out shows around the world. As a composer he's written and produced music for animation, recorded tracks for motion picture soundtracks, scored the music for commercials, web series, reality programs, specials and other television projects.
Zappa also consults or partners with businesses and brands often creating content for their marketing strategies. He helped form the company Blk-Ops which has made a significant amount of Microsoft's commercials since 2014. As a creative, he's hands on and stays involved from pre-production to post-production.
Ahmet also runs the extensive Frank Zappa estate through the Zappa Trust as co-Trustee. He manages and administers all assets of the Zappa Trust's business. This includes all of Frank Zappa's creative works, such as his recordings, publishing, film, video, art, name, image and likeness, as well as furthering the associated trademarks in the marketplace. Follow him on Instagram: https://www.instagram.com/ahmetzappa/
"Bowl for Ronnie," is a fundraising bowling tournament curated by the Ronnie James Dio Stand up and Shout Cancer Fund to support research and education that furthers early detection, prevention and treatment of prostate, colon and stomach cancers. … Dio died in 2010 from stomach cancer. The Ronnie James Dio Stand Up and Shout Cancer Fund is a 501(c)(3) non-profit charitable fund dedicated to support research and education that furthers early detection, prevention and treatment of prostate, colon and stomach cancers. For more info, go to https://www.diocancerfund.org/
Photo courtesy of Ahmet ☥ Zappa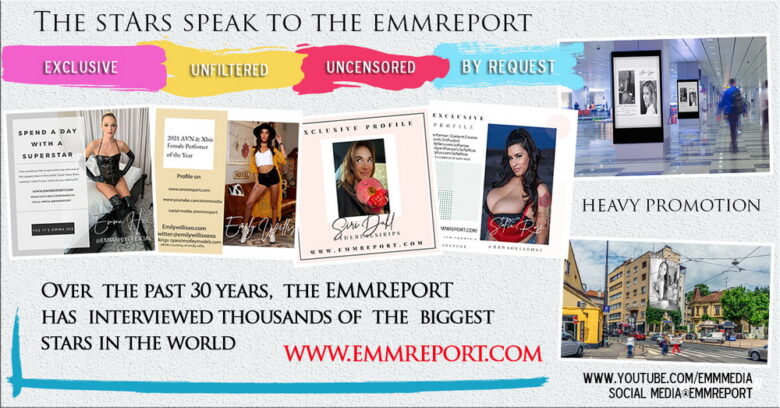 Follow us on twitter: @emmreport,@daddyspalace,@bestallstars
instagram @emmreport
Check out: www.loyalfans.com/allstars