Cami Strella is talking about her recent journey – and escape from – the confines of a multilevel marketing scheme (MLM) that took over her life in a new
article
for
Entrepreneur
magazine, "This OnlyFans Star Was Once Part of a Fanatical MLM Cult: 'I Was Forced Into Celibacy'".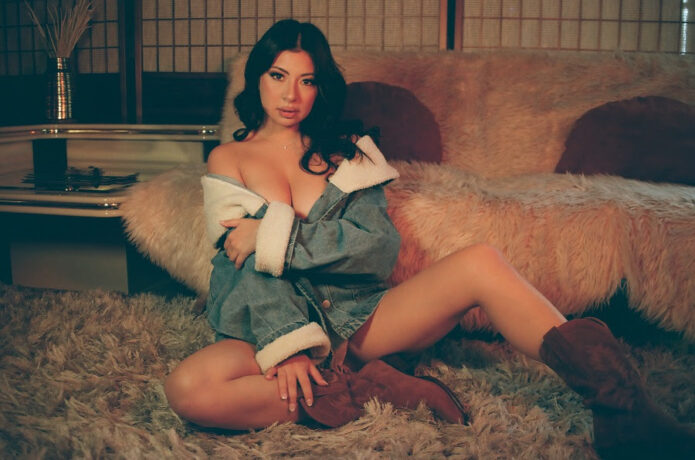 The Colorado-based model/performer, who now makes six figures a month on the popular subscriber platform, recalls, "This wasn't like being a Mary Kay lady; there was a much deeper immersion of experience that many people in multilevel marketing companies have never had. This was deeply personal. It was about restructuring and reshaping you as an individual."
Deeply in debt and struggling to work her way through college, Strella joined her brother among the ranks of Amway to enlist people as salespeople for health & beauty products, but found herself caught up in a rigid system that trained her "to seek out the most desperate and vulnerable with the goal of retiring early by recruiting enough people to support myself financially."
Meeting with MLM coaches impressed her enough to drop out of school: "Being around entrepreneurs with so much money really dazzled me… I gave up absolutely everything to pursue this, as I was inspired by all the cars, private jets, and travel my mentors participated in."
Strella was required to become celibate, labeled a sex addict, and encouraged to see a trauma counselor to cure her, which she calls "slut conversion therapy", before realizing the true nature of the situation she was in. "It took me a year to really admit and gain the self-awareness that this was, in fact, a cult," she says, adding that she hopes that her story can help others avoid the same professional pitfalls.
While she admits she learned helpful sales techniques that have served her well as an OnlyFans model, Strella says that her current gig offers her the opportunity to support her philanthropic endeavors; she donates 10% of her monthly earnings to raise awareness and funds for causes around mental health, PTSD, and traumatic brain injuries (TBIs), particularly for military veterans.
"My whole goal of getting into sex work was to support myself while I pursued something to help other people. Now I can help hundreds a day by funding research."
​To read Strella's story in full, visit Entrepreneur.com. Find and follow her at:
ABOUT CAMI STRELLA:
Cami Strella is an independent adult content creator that has worked in the adult industry since 2018, kicking off her career as a gentlemen's club cocktail waitress before taking the stage as an exotic dancer; she began camming in 2019, then creating content in 2020 to pay her way through school in her quest to pursue an education in the neuroscience field.
She studied Occupational Therapy with a focus in neurology and neurological rehabilitation, as she was inspired to help veterans with injuries and PTSD, and took a particular interest in addressing sexuality in the medical field and educating other clinicians and doctors on how to navigate these conversations with patients.
In October of 2021, several of her classmates found out about how she was making ends meet and she was asked to leave her program. Cami now dedicates her time – and 10% of her monthly earnings – to creating content and using her platforms to raise awareness and funds for causes around mental health, PTSD and TBIs (traumatic brain injuries), particularly for military veterans.
Strella currently sits among the top 0.1% of OnlyFans models with thousands of passionate subscribers, and the petite brunette of Peruvian/Scottish ancestry primarily shoots POV with her partner, Lev Lieben, who assists her in shooting her racy creative content, which includes solo, boy-girl, girl-girl and group/orgy videos.