Premier adult industry news outlet EmmReport just released its exclusive 1.5-hour interview with Queen of Cams and 2023 TEA Pre-Party Host, Lindsey Banks.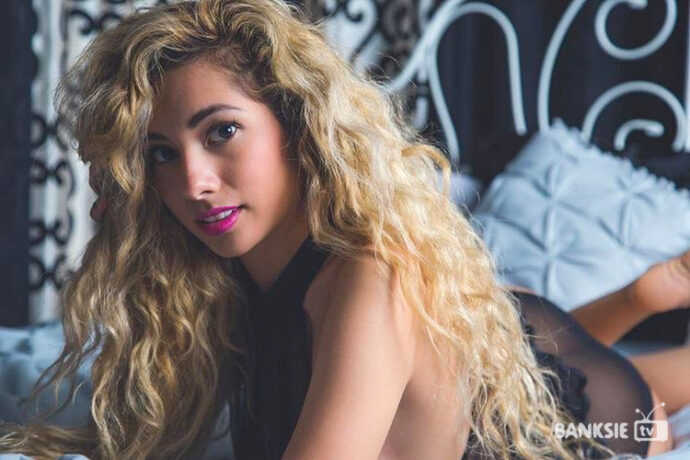 "If I had a bucket list of people I always wanted to interview, she would've been right near the top," stated Emmreport's Dominic Ace. "Interviewing webcam stars can be tricky, but she was very forthcoming, no filter, over the course of our nearly 3-hour discussion, we discussed her participation in the upcoming TEA Weekend, being a bra specialist, Guns, and what it's like being the Queen of Cams."
"Reflecting on my journey in the adult industry and the personal information shared in my interview with EmmReport, I am reminded that success is not just about the recognition and accolades we receive, but also the personal growth and experiences that shape us," added Banks. "I am grateful for the opportunities that have come my way and the incredible moments I have been privileged to be a part of. I look forward to attending my first TEA Show, hosting the Pre-Party red carpet, and continuing to contribute to the community."
The 1.5-hour interview is now up and can be viewed here: https://emmreport.com/queen-of-cams-superstar-lindsey-banks-exclusive-interview/
Based in Texas, Banksie is a global multiple award-winning CamStar and community figure. During the last decade, she ascended to the throne as official cam royalty by using her diverse platforms to elevate and mobilize the cam community. Nicknamed 'The Queens of Cams,' she has a rich background in hosting numerous award shows and red carpet events, in addition to her active participation in industry seminars and projects. Moreover, her long history as a brand ambassador for numerous award-winning companies, Banks is also the Creative Director of BanksieTV, a worldwide brand promoting awareness and unity in the adult industry community and SexTech.
For more information, visit Banks' official website at BanksieTV.com and follow her on Twitter at @QueenBanksie and @BanksieTVR. Subscribe on YouTube at BanksieTV channel and Banksie channel.
ABOUT EMMREPORT
From contributing to Xbiz for 10 plus years, on staff as a feature writer and only staff photographer at AVN for 10 plus years, worked for pretty much every major men's publication, including:  LFP, Penthouse, Club, Club International, High Society, Cheri, swank, Hot Video, Dick magazine, written multiple columns for multiple publications, wrote 2 John Leslie Feature films, toured as an assistant for 13 plus years with some of the biggest stars, including Jenna Jameson, Blondage, Janine, Jasmine St Claire, Tabitha Stevens, and countless others, had a documentary showcased in the Xbiz Film Fest, produced, directed, shot, edited at least 5k scenes, interviewed thousands of stars, publicist for Kbeech Video, and much more. In 2010 received the Adult Industry's Carnal Medal of Honor from the Legends of Erotica Hall of Fame. For the past 30 years the Emmreport provides insight like no other.You can find us on social media @emmreport and online at www.emmreport.com