Fans Utopia is now bringing the intimate gifts of Emma Hix, Nicole Doshi and Violet Myers directly to fans' doors, as the celebrity ecommerce service adds an enticing variety of adult film stars' most personal pieces to the
FansUtopia.com
 site.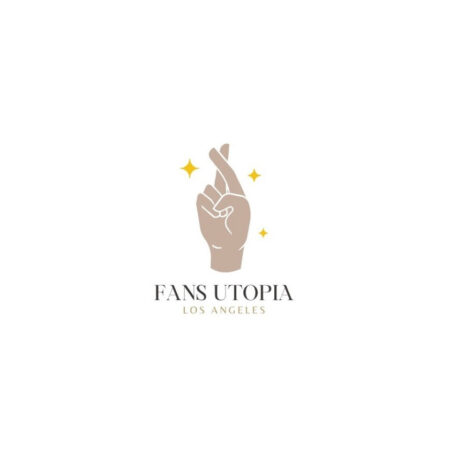 The exclusive items currently available include a colorful collection of gently-used costumes, lingerie sets, bikinis, bodysuits, thongs and stockings, as well as autographed photos/Polaroids, DVDs, magazine covers and toys.
"Fans Utopia is offering adult film enthusiasts the opportunity of a lifetime with an incredible selection of hand-selected pieces chosen specifically with collectors and aficionados in mind," said company founder Natasha of the eye-popping assortment of intimates.
In addition to Hix, Doshi and Myers, several other performers are set to showcase their wares on Fans Utopia in the coming weeks, including Sophia Locke, Mona Azar, Charli Phoenix, Cami Strella, Melissa Stanton, Alia Donovan, Fitness Nala, Fallon West, Brittney Amber, Maddy May, Rachel Cavalli and Skye Pierce.
Fans can currently inspect new secondhand items from Bunny Madison, Siri Dahl, Lisa Ann,  Savannah Bond, Anna Claire Clouds, Kenzie Anne, Kenna James, Coco Lovelock, Kayley Gunner, Cara Belle, Nikki Sweet, Brittany Kade, Kenzie Taylor, Tasha Reign, Samantha Mack and more.
Start your Fans Utopia journey at FansUtopia.com and Twitter.com/fansutopia1.To special request items, email [email protected].
ABOUT FANS UTOPIA:
It all started with a dream: Los Angeles-based Fans Utopia is the brainchild of creative entrepreneur Natasha, who during a particularly lucid slumber was tasked with the unusual job of selling a porn star's used breast implants. Upon awakening, she knew she had a potentially lucrative career as an intimate item online seller and set to making her (literal) dream a reality.
While the premise may sound precarious, Natasha's intentions were quite simple: growing up in Calabasas, California, she started working for her father at 12 years old to help him out, first running his body shop and later, his sports bar. At 15, she helped design clothing for rock band Plain White T's' first tour and spearheaded the creation of an e-commerce platform for a high-end designer repair company. Knowing that she wanted to work for herself, she set her dreamed-up plan into action, contacting adult stars, distributing brochures & flyers and building the brand – and FansUtopia.com website – from the ground up.
While the concept of selling gently-used celebrity items isn't new, Fans Utopia is currently the only full- service company that not only sells adult stars' personal items – lingerie, socks, well-worn T-shirts, toothbrushes, shoes, etc. – but anything else their loyal devotees can dream up. "No request is off-limits," Natasha says, adding that she does her best to accommodate fans in their quest to connect with their idols more intimately. With a roster of more than 30 adult stars (and growing), Fans Utopia is quickly becoming the favored destination for quirks, kinks, fetishes and fascinations that cater to this particular market. "Our clients are treated with respect and know they will always have a great experience with us."