LATEST SINGLE "LIFE IS LIKE" PREMIERES WITH VIDEO
CONFIRMS SELECT WORLDWIDE TOUR DATES,
MORE TO BE ANNOUNCED SOON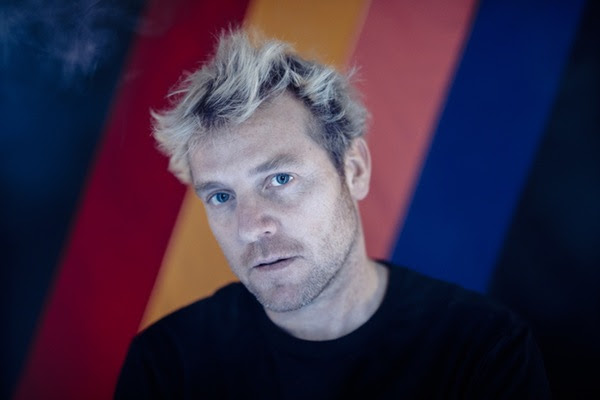 photo credit: Cauboyz
"His synthwave rhythms drip with bass-ridden groove and nostalgic magic."
Acclaimed international electronic artist French 79—the musical alias of French producer, remixer and songwriter Simon Henner—is set to release a new record Teenagers on May 5.
In conjunction, French 79 premieres the album's latest single "
Like is Like
" today alongside an accompanying music video. The video was directed by a pair of Henner's lifelong friends and creative collaborators who go by the name 
Cauboyz
. Listen to/share the song 
HERE
 and watch/share the video 
HERE
.
Of the video, Cauboyz says, "'Life is Like' tells of a musician's journey. If the music video embodies three phases of his life, it helps us give a glimpse at the intimacy of a character through a window. Here, architecture and time seem to intertwine and create a monolithic sequence. The perception of time evolves with age. The tender age was yesterday and yet, it is already so far away. What is left of our childhood? From the time when dreams were as powerful as life. Where building an ego was as much as when the architect completes a bridge. What is left of our adolescence? Our first experiences, our fleeting loves? These creative moments resonate in us as adults, with nostalgia driving our creation instincts. This music is so heady that the synths' reverb seems to echo in these private places. The story of a piece, from its first dream to the release of the album. The position of the musician, at the center of our lives through his."
French 79 is also slated to perform a select run of worldwide dates this summer, including a headline performance at New York's new venue Racket as well as appearances at Osheaga Music & Arts Festival in Montréal, Le Bon Air Festival in Marseille, Nuits de Fourviere Festival in Lyon and more. See below for a complete tour routing while further U.S. tour dates will be announced soon.
Most recently, French 79 unveiled the album's lead single "Burning Legend" with a corresponding video.
Listen to/share the song 
HERE
 Like its predecessors (Olympic and Joshua), Teenagers is an album where keyboards and analog synthesizers are predominant. However, the new project reveals a much more personal and musically ambitious side of Henner, showcasing his sonic evolution as French 79.
"If the first two albums were respectively about birth and childhood, this third album will logically be dedicated to adolescence," recalls Henner. "I wanted to pay tribute to this moment which still defines me today, because I really discovered those repetitive, psychedelic and synthetic sounds at this age. They made it possible for me to escape, to build and find myself. I tried to put myself in the same psychic state I was in when I was a teenager, that precise moment when you feel like you've got your whole life ahead of you, or even better, you'll live forever."
The 12-track album was produced by Henner and mixed by Damien Quintard (Brian Eno, Justice, Sade) at composer Jean-Michel Jarre's home studio as well as the renowned Miraval Studios in France. Recently reopened after being purchased by Brad Pitt, Miraval Studios is in the heart of the 17th Century Provençal Estate of Château Miraval where legendary acts such as Pink Floyd, AC/DC and The Cure recorded.
Born in Marseille, Henner began making a name for himself as an electronic music producer, remixer and songwriter, including tracks like NTO's "
Seasons
," Tiësto's "
Diamond Veins
," Erik Satie's "
Gnossienne No. 5
" and Cliff Martinez's "
Rubber Head
." Henner's continued production accolades include his co-write on Kid Francescoli's single "
Moon
," which is now certified Diamond in France.
In 2014, Henner began creating music under the French 79 moniker where he released his debut album 
Olympic
 in 2016 and his follow-up record 
Joshua
 in 2019. His signature tracks "
Between the Buttons
," "
Hometown
" and the certified Platinum hit "
Diamond Veins
" featuring Sarah Rebecca have received commercial and critical praise both stateside and abroad. In addition, his French 79 track "
Lovin' Feeling
" was featured in the first season Netflix's series "Emily in Paris."
For additional information on French 79, see her bio/artist notes 
HERE
.
FRENCH 79—TEENAGERS
1. One for Wendy
2. Burning Legend
3. Teenagers
4. Foix
5. Heroes
6. Memories
7. Romantica
8. Graceful
9. Like is Like
10. You Always Say (with Prudence)
11. Freedom
12. Walking on Mars
FRENCH 79 LIVE
May 5— Athens, GR—Pireus Theater
May 27 – 28—Marseille, FR—Le Bon Air Festival
June 2—Lourmarin, FR—Yeah Festival
June 3—Sète, FR—K-Live @ Théâtre de la Mer
June 23—Paris, FR—Le Trabendo
July 22—Lyon, FR—Nuits de Fourviere Festival
August 4—New York, NY—Racket
August 5—Montréal, CA—Osheaga Music & Arts Festival
August 20—Montpellier, FR—Palmarosa Festival