From the debut album A Breed Apart out 6/30 on DAZE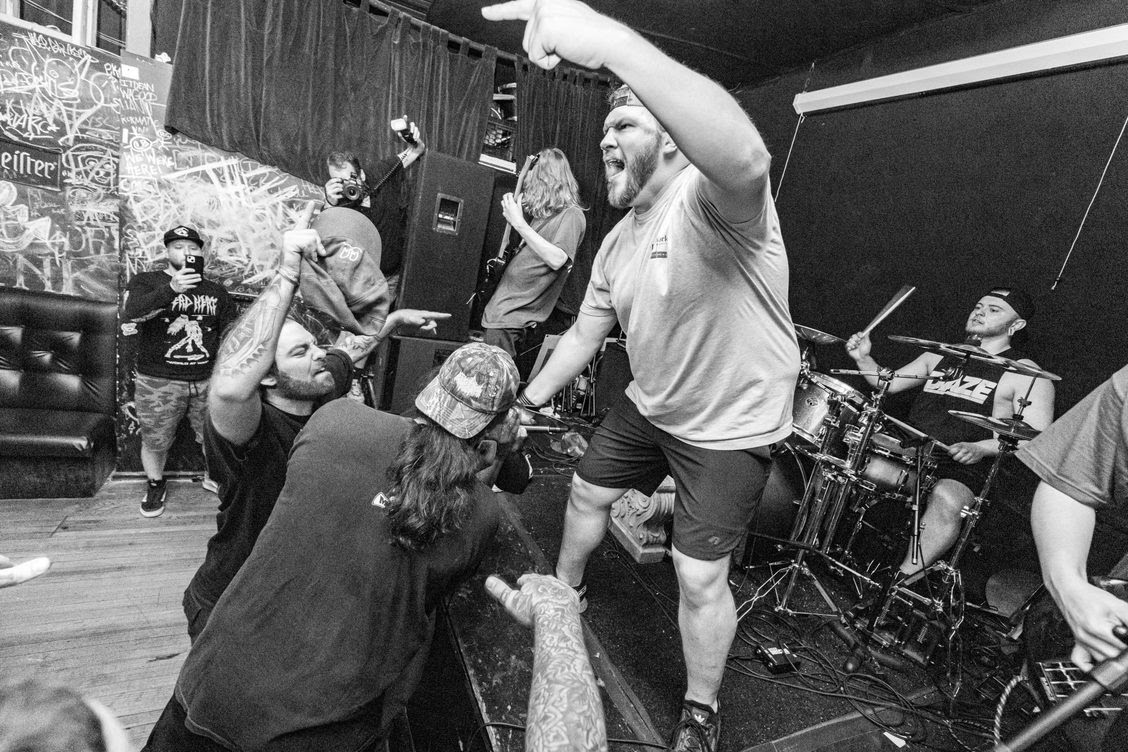 Just a little over two weeks away from the release of their debut album, Pittsburgh hardcore band Power Of Fear have shared the title track, "A Breed Apart." The song packs an abrasive groove, fused by whirring guitar riffs and a rolling drum fill. Addressing those who try too hard through fake personas,   the lyrics are a call out that being yourself earns you more respect. You can listen to the track alongside three previously released singles on streaming services and Bandcamp.
On A Breed Apart, Power of Fear draw as much from bands like Hatebreed and Cold As Life, as they do funk and jazz music which contributed heavily to forming the riffs on the album. The nine songs are fervent and enraged, packing a raw disdain than anyone can relate to. A Breed Apart was recorded, mixed, and mastered by Shane Mayer at Cerebral Audio and is available for preorder now on CD with shirt and poster.
Power of Fear is Barker (vocals), Harrison (drums), Brendon (bass), and Pat (guitar).
A Breed Apart Tracklist:
1. Intro
2. All Alone
3. Eye To Eye
4. A Breed Apart
5. Tears Of Shame
6. Walk The Walk
7. Shit Could Be Worse
8. You Vs. Us
9. Empty Threats
Upcoming Shows:
6/24 – Dundalk, MD @ Key Brewery w/ 10 Sluggz
6/30 – New Kensington, PA @ Preserving Underground w/ Never Ending Game
8/3 – New Kensington, PA @ Preserving Underground w/ Orthodox
8/12 – Cleveland, OH @ No Class w/ Live It Down