BAND TALLIES 1.3 BILLION GLOBAL CATALOG STREAMS!
The numbers don't lie!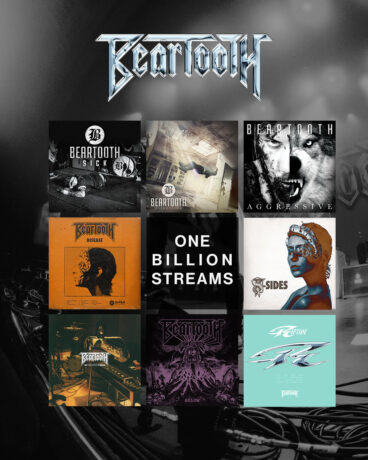 Gold-selling rock band BEARTOOTH have tallied 1.3 billion global streams across platforms and their catalog.
See below for the breakdown!
BEARTOOTH STREAMS BY SERVICE:
Spotify: 669,258,554
YouTube: 173,943,613
Apple Music: 139,101,999
Pandora: 75,500,000
Google Play: 24,240,000
Amazon Music:  35,080,000
Deezer:  11,330,000
Soundcloud:  444,920
TOTAL: 1,128,955,473
Beartooth will appear at Aftershock in Sacramento on 10/8.