Veteran adult film director/producer Ivan is being honored for industry excellence over the past two decades with his official induction into the 2023 AVN Hall of Fame on Saturday, January 7 during the AVN Awards Show in Las Vegas.
The filmmaker and CEO/Creative Director of upstart creative studio AltErotic.com, who got his start in the adult biz in 2002 working for production houses such as Extreme Associates, Evolution Erotica, Anabolic, Desire Films, Allure, Pornstar Empire and Tom Byron Pictures, among others, is thrilled to be recognized by AVN for his achievements.
"Thank you so much to AVN for this huge honor as a 2023 Hall of Fame inductee representing the Video Branch," said Ivan, who was also inducted into the Urban X Awards Hall of Fame earlier this year.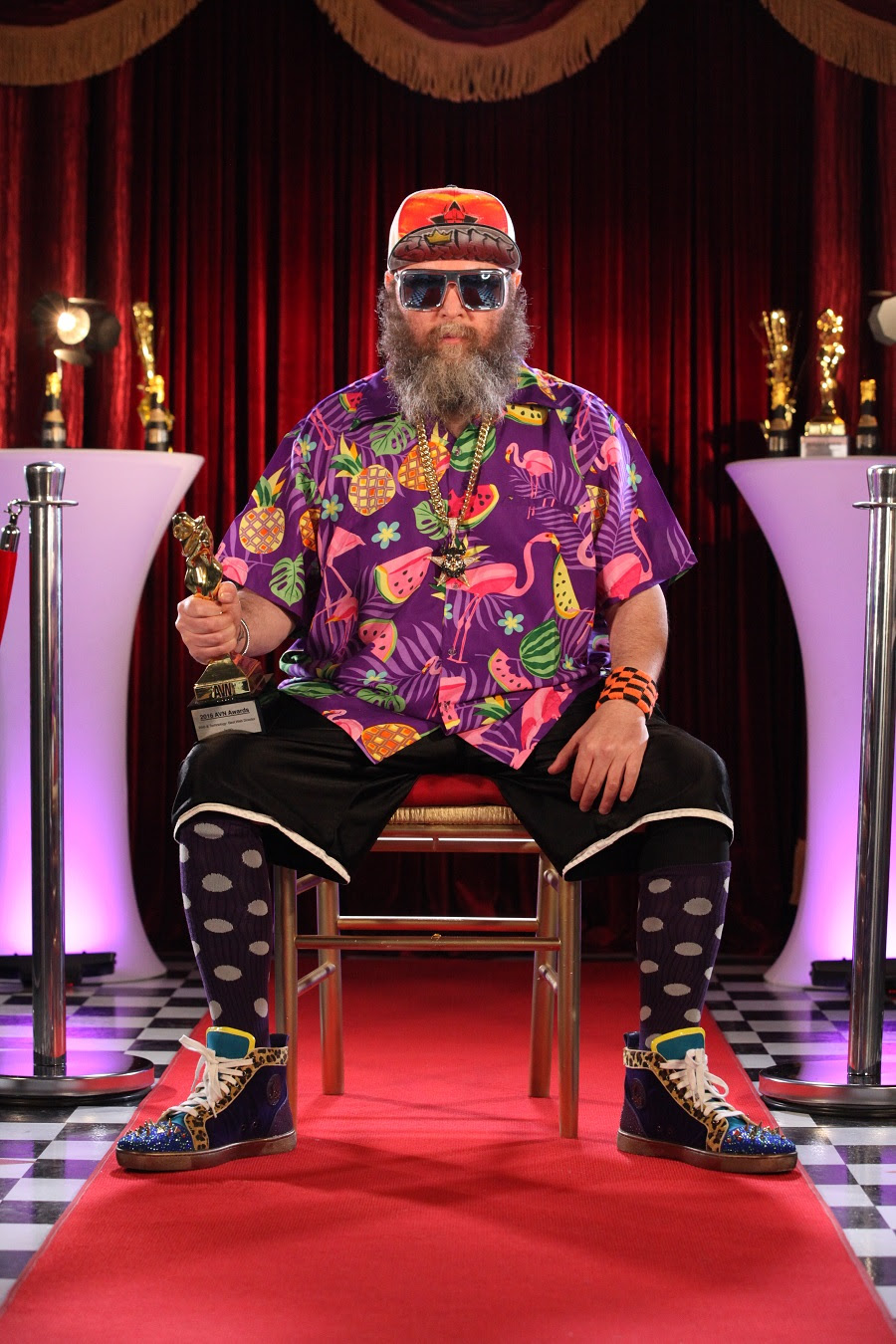 "I've been working towards this professional recognition for years as a director alongside some of the most talented and amazing people on Earth, and I am super happy to end the year like this. I appreciate this acknowledgment so much, as well as every single person who helped get me to where I am today."
Ivan, who is also known for his established works in the mainstream horror genre for his spellbinding psychological thrillers, is an 11-time AVN Award nominee who won 2016's Best Web Director trophy for SeXXXploitation of Abigail Mac, and won raves – and a 2022 Best Directing -Non-Narrative Production nomination – for his powerhouse erotic documentary, Inkedxxxploitation of Misha Montana.
He can be reached through his social media platforms, via email at Ivan@alterotic.com or text at 323.397.5856
Find and follow Ivan at:
Ivan, a respected and prolific adult industry producer/director and mainstream horror filmmaker of more than 20 years, is living his best life as the inspired force behind entertainment studios such as Alt Erotic, where he currently serves as CEO and Creative Director, as well as former companies such as Extreme Associates, Evolution Erotica, Anabolic, Desire Films, Pornstar Empire, and others.
Born in Russia, Ivan moved to the U.S. as a child and earned a degree in Cinematography before embarking on an entertainment career in mainstream film and TV. He came into the adult biz in 2002, making his mark with such movies as 2004's Texas Asshole Massacre and 2005's Dawn of the Head, earning him a number of awards, nominations and a Hall of Fame induction that celebrate his talents.
While reveling in his success as a filmmaker, media personality and entrepreneur, the past few years have also seen a surprise diabetes diagnosis that affected his ability to walk and work. Between the extensive healing process, adopting a healthier lifestyle and developing new creative projects, "What I learned during this experience is how important it is to listen to your body. Many of us have this 'I got this!' mentality, but truthfully, we don't. It's a serious reminder to stop and do a wellness check on ourselves physically, mentally, business-wise and how we treat others. We hustle and bustle and just run with no breaks, but we need those breaks… they are crucial."
In 2022, Ivan was inducted into the Urban X Awards' Hall of Fame and selected by AVN as an inductee into the industry giant's exclusive Hall of Fame for 2023. To learn more about Ivan, visit IamIvan.com or follow him on Twitter @IamIvanXXX.