NEW ALBUM 1988 RELEASED TO CRITICAL ACCLAIM
SUMMER HEADLINE TOUR UNDERWAY, FALL CO-HEADLINE DATES WITH BRANDY CLARK CONFIRMED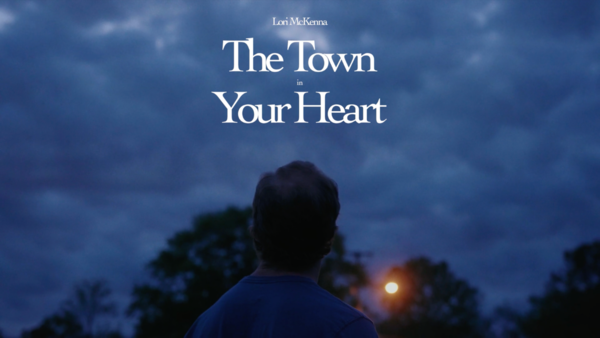 The official music video for GRAMMY Award-winning singer, songwriter and musician
Lori McKenna
's new song, "
The Town In Your Heart
," is debuting today. Directed by 
Derrick Javon
, the video follows two brothers—played by 
Jacob Heflin
 and 
Lucas Harmon
—as they start down separate paths, saying goodbye to each other. Watch/share 
HERE
.
Reflecting on the video, McKenna shares, "Losing someone you love is impossibly hard. I believe the only way to move forward in grief is to keep the people we've lost right with us. Right in our chest. Dustin Christensen, Jessie Jo Dillon, and I wrote this song about losing someone, about keeping them in a different way, and about hoping they keep us too. So thoughtfully envisioned and directed by Derrick Javon, this video is the movie scene in my heart for this song."
"The Town In Your Heart" is from McKenna's acclaimed new album, 
1988
, which was released earlier this month via 
CN Records
/
Thirty Tigers
 (stream/purchase 
here
). Produced by GRAMMY Award-winning producer 
Dave Cobb
 (Brandi Carlile, Jason Isbell) and recorded at Cobb's studio in Savannah, GA, 
1988
 is named for the year McKenna married her husband, Gene, and serves as a love letter to her family and lifelong friendships. Across these ten compelling tracks, McKenna reflects on the experiences, lessons and relationships from her past 35 years.
Critical acclaim for 1988:
"long penned sterling hits with layered nuances"—Billboard
"a seductive series of moving and memorable songs"—American Songwriter
"another excellent record by one of the master Americana-style singer-songwriters of our time" —PopMatters
"Throughout this powerful album, McKenna transforms the ordinary grit of everyday life into engrossing drama, again affirming her standing as a master storyteller"—No Depression
"a triumphant exploration of the wisdom gained from aging and a celebration of life's smallest and most precious moments"—Wide Open Country
"a rare gem of a solo performer…McKenna's powerful vocals soar above descending chords, with unapologetic verses"—Holler
"1988 showcases once again McKenna's ability to capture in her songwriting snapshots of life in all its messiness and glory and wonder."—Folk Alley
"showcasing her phenomenal songwriting talents and skills as a storyteller"
—Entertainment Focus
"the most introspective she's ever been; continuously proving that she's a storyteller through and through"—The Nash News
"With her earnest vocals on display, the stunning singer/songwriter sends well wishes to her listeners as she encourages them to live life to the fullest, pursue dreams, spread love and end up with a joy-filled home"—Country Now
"The album takes us through a myriad of moods and emotions with astute, clever and often provocative lyrics along the way."—Country Standard Time
"she can cut to the bone like few other writers do" – The Musical Divide
"a surge of artistry, a string of strong albums now reaching a pinnacle with 1988"
—Spectrum Culture
In celebration of the new music, McKenna is in the midst of her headline "The Town in Your Heart Tour" with upcoming shows at Nashville's CMA Theater, Atlanta's City Winery, Ann Arbor's The Ark and Evanston's Space among many others. Additionally, McKenna will join forces with Brandy Clark for a special tour this fall. "
An Evening with Brandy Clark & Lori McKenna
" will feature the pair together on stage, telling stories and performing songs from their own acclaimed catalogues as well as material they've written for others. See below for complete itinerary. Ticket details can be found at 
www.lorimckenna.com/tour
.
Of the album, McKenna shares, "I was trying to let my age and experience guide me through making a record I wished I'd made when I was younger. I really wanted it to sound like if I made a rock record in the '90s, and then I remembered that I made my first album in 1998. There's something so 30 years ago in my head about this record. In a way I wish I could start again and know what I know now."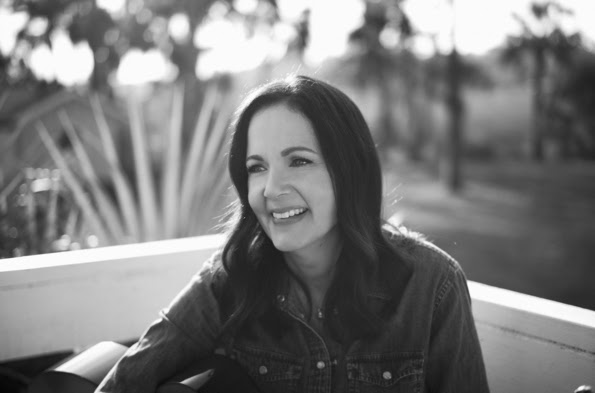 photo credit: Becky Fluke
The release of 1988 adds to a series of landmark years for McKenna and follows three widely acclaimed albums: 2016's The Bird & The Rifle, 2018's The Tree and 2020's The Balladeer, of which the Associated Press praised, "McKenna has by now long established herself as one of the best songwriters working in any genre. And she does it again and again," while The Tennessean asserted, "one of the sharpest pens in modern country and folk songwriting."
In addition to her career as a solo artist, McKenna continues to enjoy tremendous success as one of the music industry's most in-demand songwriters, having written songs for artist such as Taylor Swift and Chris Stapleton, Miranda Lambert, Maren Morris, George Strait, Sheryl Crow, Carrie Underwood, Faith Hill and Reba McEntire. McKenna also co-wrote "Always Remember Us This Way," which was featured in the Academy Award-winning 2018 film, A Star Is Born. In the past few years, McKenna has also won Best Country Song at GRAMMY Awards three times (The Highwomen's "Crowded Table," Tim McGraw's "Humble and Kind" and Little Big Town's "Girl Crush"), Song of the Year at the CMA Awards twice ("Girl Crush" and "Humble and Kind") and was the first female to ever win the ACM Awards' Songwriter of the Year award.
1988 TRACK LIST
1. The Old Woman in Me (written by Lori McKenna)
2. Happy Children (written by Lori McKenna, Chris McKenna)
3. Killing Me feat. Hillary Lindsey (written by Lori McKenna, Hillary Lindsey, Luke Laird)
4. Days Are Honey (written by Lori McKenna, Barry Dean, Luke Laird)
5. 1988 (written by Lori McKenna, Brian McKenna)
6. Growing Up (written by Lori McKenna)
7. Wonder Drug (written by Lori McKenna)
8. The Town in Your Heart (written by Lori McKenna, Jessie Jo Dillon, Dustin Christensen)
9. Letting People Down (written by Lori McKenna)
10. The Tunnel (written by Lori McKenna, Ben West, Stephen Wilson Jr)
LORI MCKENNA CONFIRMED TOUR DATES
July 28—Brownfield, ME—Stone Mountain Arts Center
July 29—Groton, MA—Groton Hill Music Center
July 30—Woodstock, NY—Levon Helm Studio
August 5—Nashville, TN—The CMA Theater
August 6—Atlanta, GA—City Winery
August 23—Homer, NY—Center for the Arts of Homer
August 24—Cleveland, OH—Music Box Supper Club
August 25—Ann Arbor, MI—The Ark
August 26—Evanston, IL—Space
September 28—Houston, TX—The Heights Theater*
September 29—Dallas, TX—The Kessler Theater*
September 30—New Braunfels, TX—Gruene Hall*
October 5—Knoxville, TN—Bijou Theatre*
October 6—Chattanooga, TN—Walker Theatre*
October 7—Rocky Mount, VA—Harvester Performance Center*
October 8—Durham, NC—Carolina Theatre of Durham/Fletcher Hall*
October 12—Buffalo, NY—Asbury Hall at Babeville*
October 13—Laconia, NH—The Colonial Theatre of Laconia*
October 14—Northampton, MA—Academy of Music*
October 15—Boston, MA—The Wilbur*
*co-headline with Brandy Clark