FEATURING ACOUSTIC VERSIONS OF SEVEN TRACKS FROM HUMBLE QUEST
HEADLINING NASHVILLE'S BRIDGESTONE ARENA DECEMBER 2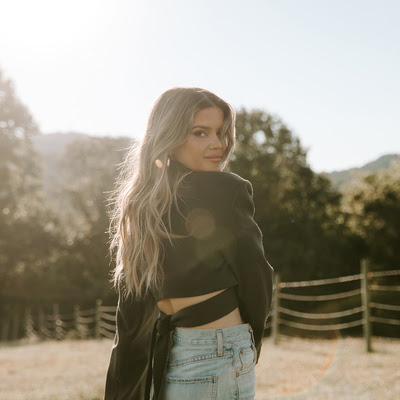 photo credit: Rachel Deeb
November 4, 2022—Today, Grammy-winning artist 
Maren Morris 
unveils 
Humble Quest: In Rare Form
, featuring seven stripped-back versions of tracks from her critically acclaimed album 
Humble Quest
, accompanied by videos directed by Nicki Fletcher and Mason Allen
—
listen 
here
 and watch 
here
. Maren and her band self-produced the project, which was recorded at her bandmate Bennett Lewis' summer camp Camp Wayfarer in Flat Rock, North Carolina during a break from tour.
"In Rare Form came as an idea to me near the end of my tour when my band and I had worked so hard every show to find new moments to make each performance magical and unique," Maren says. "We were able to reimagine the songs of Humble Quest in this very stripped, beautiful form at sunset on a hill in North Carolina. No lighting, no bells and whistles, just Mother Nature, music and friendship."
Maren's North American headline 
Humble Quest
Tour
, which included stops at The Hollywood Bowl, Radio City Music Hall, Red Rocks and several more legendary venues, will conclude with her biggest ever Nashville show at the Bridgestone Arena next month—visit 
marenmorris.com/tour
 for full details.
Humble Quest,
 released in March via Sony Music Nashville's Columbia Nashville imprint and nominated for 
Album Of The Year
 at this year's 
CMA Awards
, debuted at 
#2
 on 
Billboard
's
 Top Country Albums
 chart and broke the record for 
most first day and first week streams globally on Amazon Music for a country album by a female artist
. Additionally, the album's lead single, "
Circles Around This Town
," is newly 
Gold-certified
.
The album continues to receive widespread critical acclaim…
"Pocket-size but with alpha presence, like a country music Mighty Mouse."
 "Maren Morris is the country artist most gracefully poised
at the spot where future thinking meets time-honored ways."

"It feels matter-of-factly masterful…she already seems
like one of the most influential stylists in modern country."

"There's an undeniable presence of punchy guitar throughout, as well
as a breezy, laidback feel to many of the songs…there's a mood of grappling with impermanence, of reaching for comfort in togetherness and companionship, that
keeps the project from drifting into everything-is- fucked territory."

"A harmonious step back more into her country-leaning origins,
Humble Quest completely reorients Morris' place in the musical landscape…
some of Morris' most inspired work yet."
"Humble Quest…reflects Morris' personal growth after two popular
albums and multi-platinum hits that centered her as an outspoken and genre-fluid
star in a rapidly changing country music landscape."
Humble Quest was produced by frequent collaborator Greg Kurstin (Adele, Paul McCartney, Foo Fighters) and written alongside her husband Ryan Hurd, Julia Michaels, Jimmy Robbins, Natalie Hemby, Laura Veltz and Jon Green.
MAREN MORRIS LIVE
December 2                                            Bridgestone Arena                                      Nashville, TN*
*with Brittney Spencer and Ruston Kelly
MAREN MORRIS—HUMBLE QUEST: IN RARE FORM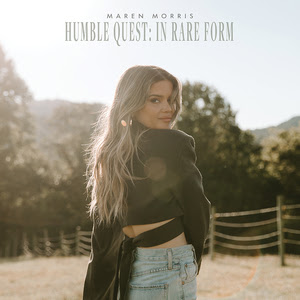 1. Furthest Thing
2. I Can't Love You Anymore
3. Humble Quest
4. Background Music
5. Tall Guys
6. Good Friends
7. What Would This World Do?