story: Ralph Greco, Jr
Yes, the New York Jets were hopeful when drafting MVP, Super Bowl-winner Aaron Rodgers for this season. But as of their first game, the MVP suffered a torn Achilles, and it's been reported that he will be out for the rest of the season. But the Rick's Cabaret New York dancers are still confident the green team will enjoy a winning season.
"Don't worry, Zach Wilson will bring the team big wins," Rick's girl Vanessa enthused. "And to show our support, all of us babes are doing what we always do best….taking off our clothes and showing off our bodies."
New York City's premier gentleman's club, Rick's Cabaret New York, always celebrates the NFL season by championing both the New York Jets and the New York Giants with their fall-time series of in-club celebrations.
"The party at Rick's is awesome. Champagne's flowing, and there are hot babes are everywhere. Rick's girl Cynthia teases. "It's always fun to watch the guys trying to keep one eye on the game and one on us."
Jets and Giants games, as many other sporting events, play on Rick's in-club big-screen monitor.
Rick's patrons can also avail themselves of the tri-level club's weekly drink specials, a roof deck for cigar smoking (right under the view of the iconic Empire State Building), an in-club steakhouse featuring a late-night menu, and a private VIP floor with discreet suites and luxury sky boxes.
Rick's Cabaret New York is an adult nightclub known for its beautiful exotic dancers, warm hospitality, and providing the best in VIP treatment. The three-story club features over one hundred gorgeous entertainers nightly, multiple stages, bottle service, delicious food at its Rick's Steakhouse, and a private VIP floor with discreet suites and luxury sky boxes.
"As we always have, Rick's rallies around the New York tri-area sport's franchises," a Rick rep says. "The Rick's girls love all sports, all players and all fans."
Rick's Cabaret New York is located at 50 West 33rd Street New York, NY 10001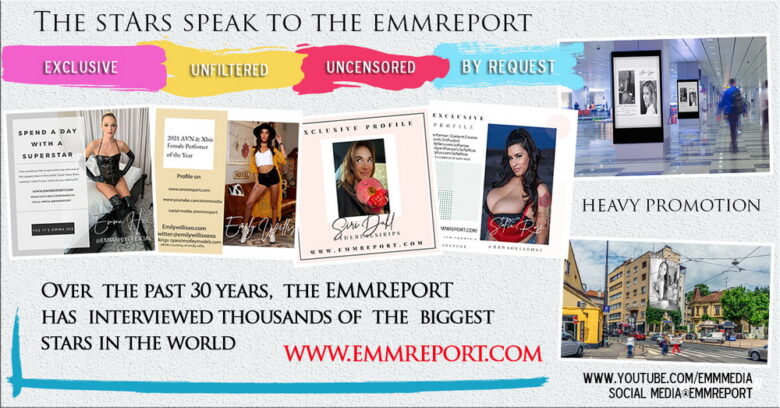 Follow us on twitter: @emmreport, instagram @emmreport, tiktok@emmreport