"The Creative Mind & Founder of Fans Utopia Natasha Root" is the latest
episode
 of Lisa Ann's 
Dudes Do Better 
podcast this week, as the busy entrepreneur shares her stories as a top e-commerce reseller of adult stars' used personal items.Explaining that her business idea came to her "in a dream in the middle of the night", Root found that competing sites selling similar fare were not active or not adequately delivering on their promises. "People would order things and it would never come, but the person took their money… so I created this thing to make it happy so the buyers are happy and the sellers are happy.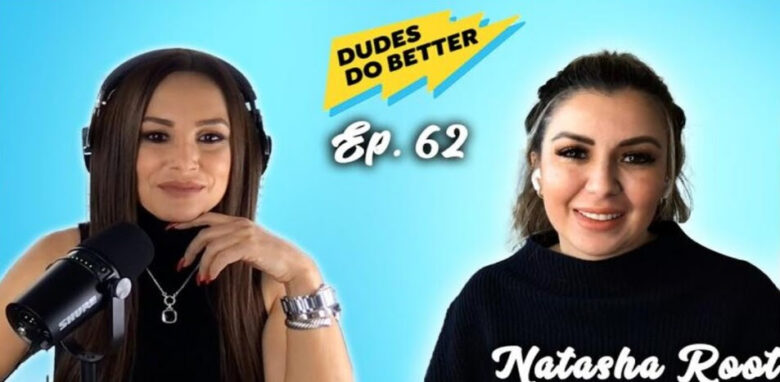 "It's memorabilia but it's more specific… if you had a favorite porn scene, you could have the actual bra & panties set that she wore that day, still with her scent and juices from that scene, and be able to have it."
She added that "what blows my mind the most is that the dedication that these fans have, because they will send me photos from these women like five years ago and be like, 'Do you have this dress?'… or a specific awards ceremony dress, and it's amazing the dedication that they have to these adult stars, really knowing all the specifics of certain times in their lives when that stimulated them the most to want to have those items."
Root also muses that quality control of the items is important as well: "I have to make sure it's used – it has to look used; if it's panties, it has to have fluids on it… a big thing right now is sweaty gym clothes. I have to check everything, it's so important to me that the buyers are getting what they paid for… so there is a quality inspection that has to go on!"
Fans can currently inspect new intimate items from Bunny Madison, Siri Dahl, Savannah Bond, Kenzie Anne, Kenna James, Coco Lovelock, Cara Belle, Nikki Sweet, Brittany Kade, Kenzie Taylor, Samantha Mack and many more.
Listen to Root's full Dudes Do Better podcast with Lisa Ann on YouTube.
Start your Fans Utopia journey at FansUtopia.com and Twitter.com/fansutopia1.
ABOUT FANS UTOPIA:
It all started with a dream: Los Angeles-based Fans Utopia is the brainchild of creative entrepreneur Natasha, who during a particularly lucid slumber was tasked with the unusual job of selling a porn star's used breast implants. Upon awakening, she knew she had a potentially lucrative career as an intimate item online seller and set to making her (literal) dream a reality.
While the premise may sound precarious, Natasha's intentions were quite simple: growing up in Calabasas, California, she started working for her father at 12 years old to help him out, first running his body shop and later, his sports bar. At 15, she helped design clothing for rock band Plain White T's' first tour and spearheaded the creation of an e-commerce platform for a high-end designer repair company. Knowing that she wanted to work for herself, she set her dreamed-up plan into action, contacting adult stars, distributing brochures & flyers and building the brand – and FansUtopia.com website – from the ground up.
While the concept of selling gently-used celebrity items isn't new, Fans Utopia is currently the only full- service company that not only sells adult stars' personal items – lingerie, socks, well-worn T-shirts, toothbrushes, shoes, etc. – but anything else their loyal devotees can dream up. "No request is off-limits," Natasha says, adding that she does her best to accommodate fans in their quest to connect with their idols more intimately. With a roster of more than 30 adult stars (and growing), Fans Utopia is quickly becoming the favored destination for quirks, kinks, fetishes and fascinations that cater to this particular market. "Our clients are treated with respect and know they will always have a great experience with us."