Announce Nothing 2 Celebrate EP out October 21st
Photo Credit: Colleen McHugh
Set for release on October 21st, Nothing 2 Celebrate marks a new start for Pennsylvania-based duo, Sadurday. The three song EP joins together vocalist/guitarist Annie Jean Linn and multi-instrumentalist Nick Comanici for their first release together under the pseudonym, which oozes with a '90s alt-rock inspired flair. Today, the band shares first single "Mary" which builds on reverberated guitars and powerful vocal delivery supplemented by more sullen moments to create an enticing listen. The video for the song was created by and stars Linn, depicting a perfect balance of haunting and beautiful moments as she portrays the character of Mary.
Expanding on the song and how the band came together, Linn commented:
"'Mary' is about the unseen, the paranormal possibly, and a lurking sense of uneasiness or danger. It is the first song that Nick and I collaborated on together. He had approached me over Instagram about stepping in as the vocalist/lyricist, and he sent me the instrumentation to write to. It was really to see how we meshed as a team, and it just came together so easily. It was the initial stepping stone for us as a writing team and it really set the tone moving forward. All my writing is a little on the dark side, like most of my work, and Nick is very skilled with composing some well thought out and heavy instrumentation. It made for a perfect fit."
Taking inspiration from bands like Garbage, Sonic Youth and Pixies, Sadurday create a blend of alternative, grunge, and pop elements that serve as a cathartic outlet. The songs on Nothing 2 Celebrate have an unhinged cool to them, riddled with emotional storytelling and tuned-in guitars. The EP was recorded in three days at The Animal Farm studios with Jon Markson (Drug Church, Soul Blind) at the helm as engineer and producer, and Adam Cichocki (Gatherers) tracked drums at Timber Studios.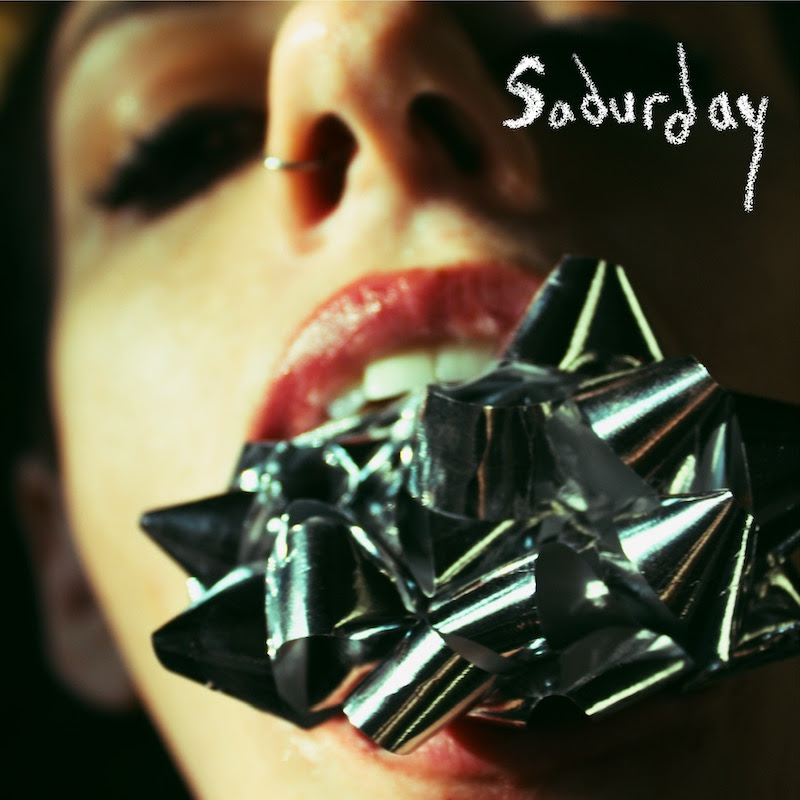 EP Artwork
Nothing 2 Celebrate Tracklist:
1. Mary
2. Sideways
3. White Lies