'madworld' Track List:
2 madhouse
3 rock to outer space
4 black soul
5 criminal
6 the end
7 pulling
8 lederhosen overkill
9 masterpiece of a monster
10 u.f.i.u.
11 i can't control it
: Andreas Rager

Out November 3, 2023 via Napalm Records

Pre-Order NOW!

First Single, "i physically like you" & Striking Official Music Video Released
Austrian crossover legends KONTRUST are finally back after nine long years with their highly awaited new studio album, entitled 'madworld'. The massively energetic full-length will be released on November 3, 2023 via Napalm Records! Today, the chart-storming unit kick the riot right off with the first single and rousing album opener "i physically like you", presenting new vocalist Julia Ivanova and drummer Joey Sebald for the first time on record.

In 2022, both new members first showcased their eruptive live potential on the main stages of some of the biggest European festivals, such as Graspop Metal Meeting, Hellfest Open Air, Barcelona Rockfest and Resurrection Fest. In addition, vocalist Julia is already known for her frenetically-celebrated performance on the Ukrainian TV edition of X-Factor, and now presents her matchless talent on the new 11-track offering. Check out the entertaining music video for "i physically like you" below for a first taste of what's to come!

KONTRUST on "i physically like you":

"Riggiding – uncontrollable energy! The first single taken from the new album 'madworld' embodies the perfect fusion of KONTRUST trademarks and crazy fresh vibes.

As the sparks ignite from liking to loving to coming together as one, beware, it goes both ways and might take a wrong turn towards hate and fighting. One thing is for certain though – the tenacity of the physical attraction that creates that tension and all that energy – I physically like you!"

Watch the official music video for "i physically like you" HERE
After nearly a decade, crossover legends KONTRUST make a stand with a revitalized line-up and groundbreaking fifth studio album!
On 'madworld', KONTRUST sticks to their lively, playful and experimental signature style, ready to entertain old and new audiences alike. Extremely danceable "madhouse" and "rock to outer space" feature heavy riffs and party pop vocals. The latter showcases that, despite the overall positive attitude and party mentality, KONTRUST don't shy away from focusing on serious themes, like escaping the devastation of earth to possibly aim for a new beginning. That feeling continues with the standout track "the end", slowing it down halfway through 'madworld', while still providing massive rhythms and a sing-along chorus. With heavy and catchy "lederhosen overkill" the Austrians tap into their well-known stage attire. Electronic influences on closing track "i can't control it" absorb the listener before the album fades out.
Without a shadow of a doubt, KONTRUST are one of the most extravagant and exciting acts in the scene, and have enthralled fans and critics alike with an inimitable sense of fusing various genres like reggae, pop and dance with heavy hard rock riffs, spliced with their very own way of representing the roots of their home country. This synthesis of styles has brought them not only notable chart entries for several releases, but also high recognition in the form of the "Austrian Newcomer Award" for their debut album, as well as the "AMADEUS Austrian Music Award" – Austria's biggest and most important prize for national bands and artists – for their second album, 'Time To Tango'.
Throughout their two decade-spanning career, the Austrian based outfit has gained millions and millions of YouTube views on their exciting music videos, with over 15 million views on the electrifying hits "Hey DJ!" and "Bomba" alone. With their new album, 'madworld', KONTRUST prove their standing as an unpredictable force in the scene – always hungry, wild and full of surprises, and ready to exceed everything they have achieved so far!
KONTRUST add:
"In a world already spinning out of control, we've cranked up the madness to 11 on 'madworld'. This audacious venture marks a milestone for us, as we proudly present our first entirely self-produced album. It's a sonic storm like no other, where vibrant sounds clash and blend in a symphony of controlled chaos – embrace the sensory overload and prepare to be swept away by a unique excess of KONTRUST that will leave you thirsting for more."
'madworld' will be available in the following formats:
=> 1LP Gatefold TRANSPARENT GREEN
=> 1LP Gatefold TRANSPARENT ORANGE
=> Shirt & 1-CD Digipack Bundle
=> Digital Album
KONTRUST is:

Julia Ivanova – Vocals

Stefan Lichtenberger – Vocals

Michael Wolff – Guitar / Programmings

Gregor Kutschera – Bass

Johannes Sebald – Drums

Manuel Haglmüller – Percussions / Programmings

FOLLOW KONTRUST: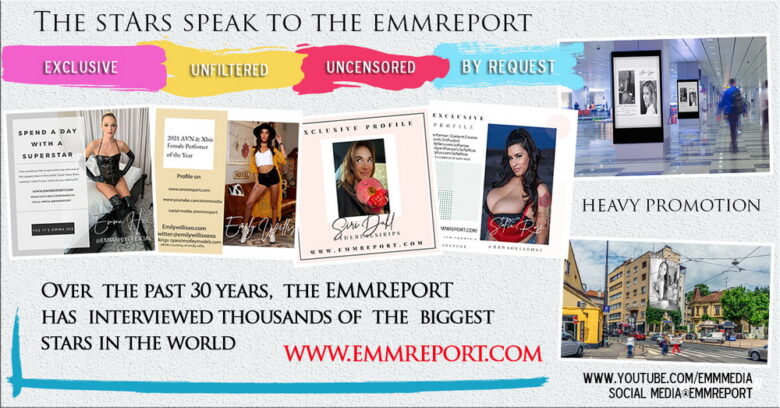 FOLLOW FREEMAN PROMOTIONS:
For media inquiries, please contact:

FREEMAN PROMOTIONS

Jon Freeman – Freeman@FreemanPromotions.com

David McDonald – David@FreemanPromotions.com

Heather Freeman – Heather@FreemanPromotions.com

NAPALM RECORDS

Natalie Camillo – Natalie.Camillo@NapalmRecords.com